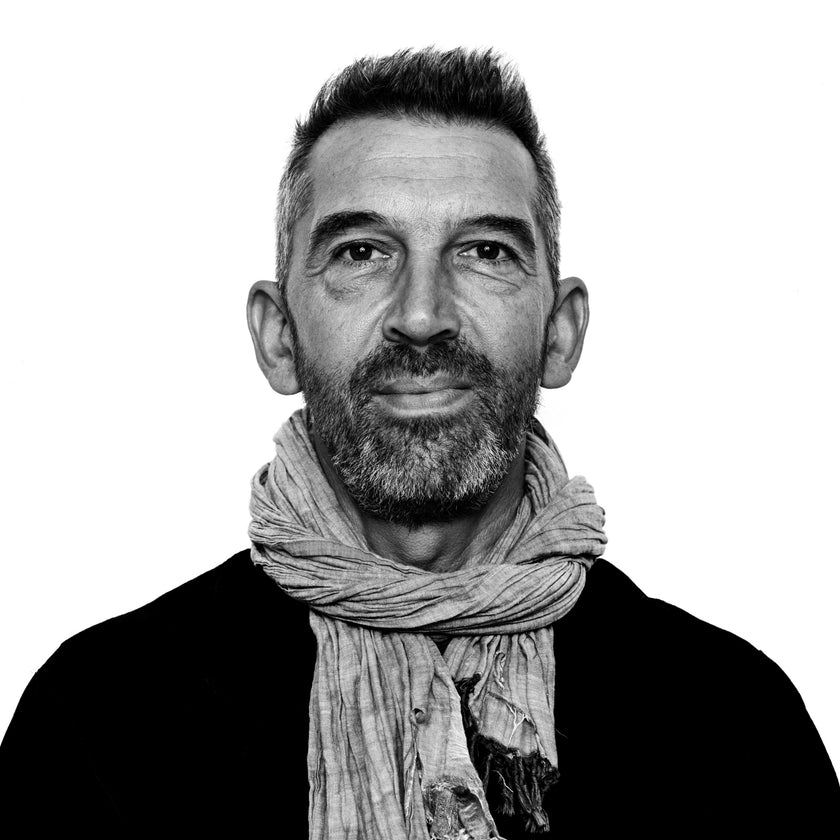 Gabriel Sobin (b. 1971) is a Franco–American artist and sculptor. He was born in Provence, to an English mother and an American father and studied at Ensaama School of Art & Design and at École Camondo. He spent several years in New York after graduating, but came back to Provence in mid–90s, where he established his own studio and his unique style in sculpture.
He has collaborations with leading art institutions, and in June 2022 his works were presented at Handle With Care event in Paris. His exhibitions were hosted by Fondation Taylor and Villa Datris annual events, among many. A French Publisher Marcellin les Vaisons published a book dedicated to Sobin "A Way Through Les Murs de la Tuilière".
"My creative process initiated with a (re) discovery of the civilization of ancient Egypt. That was the starting point which brought me to sculpture 25 years ago. It was such an awesome and inspiring encounter that opened an unexpected path to me, where the most essential themes concerning our origins, life on the planet and the meaning of life itself, could be experienced, and expressed through my favorite material, that is stone. I often describe my work as untemporary (timeless) instead of contemporary", — declares Sobin.
His works bring to mind the ideas of Zen Buddhism and minimalism. Stone, concrete and beeswax are amongst his favorite materials. The artists emphasize the eternal and timeless qualities of stone as a fundamental material. "My work is simple. It is born out of a desire to materialize and bring together essential universal themes. The study of light and movement in a mineral helps me combine intangible and very tangible within one piece. I feel certain that a drop of water or a sound wave can materialize into a solid material".
For Gabriel Sobin, sculpture is a clear example of the fact that "a form is born out of emptiness and at the same time it is through this form that the emptiness is seen". His works are a mix of physical and metaphysical, with the unity of inner and outer as a result of such experiments.
"I believe in the power of Beauty, even if beauty is a complex thing to determine. Beauty as a transcendence from materialism and the norms that limit us. And nowhere else can beauty be as extraordinary as in Nature".