Delcourt Collection
About Christophe Delcourt
The Brand
Textile
Services
Christophe Delcourt (b. 1966) is the author of some of the most iconic designs. Over the past twenty years, his name has become synonymous with French craftsmanship, elegance and contemporary cultural codes. Since 1995, he is producing his own furniture for Delcourt Collection and has collaborated with numerous companies, such as Roche Bobois, Minotti, Pierre Frey, Baxter, cc-tapis. This famous designer has created unforgettable objects for the Cartier showroom in Tokyo, the Four Seasons hotel in New York, Louis Vuitton offices in Paris, Barcelona and Hong Kong.
Delcourt likes to call himself an artisan or éditeur. He works with the best craftsmen (cabinet makers, ceramists, brass casting specialists, upholsterers, masons) and adapts his designs to the specific craft. He also collaborates with guest designers such as François Chamsour, Jean-Pierre Tortil, Tristan Auer, Charles Kalpakian, Vincent Dupont-Rougier and others. Each piece under the Delcourt Collection brand is a vivid example of the unbreakable link between the designer's idea and the craftsman's art. The true French charm is born out of this superiority of elegance over simple showiness and effect.
Download info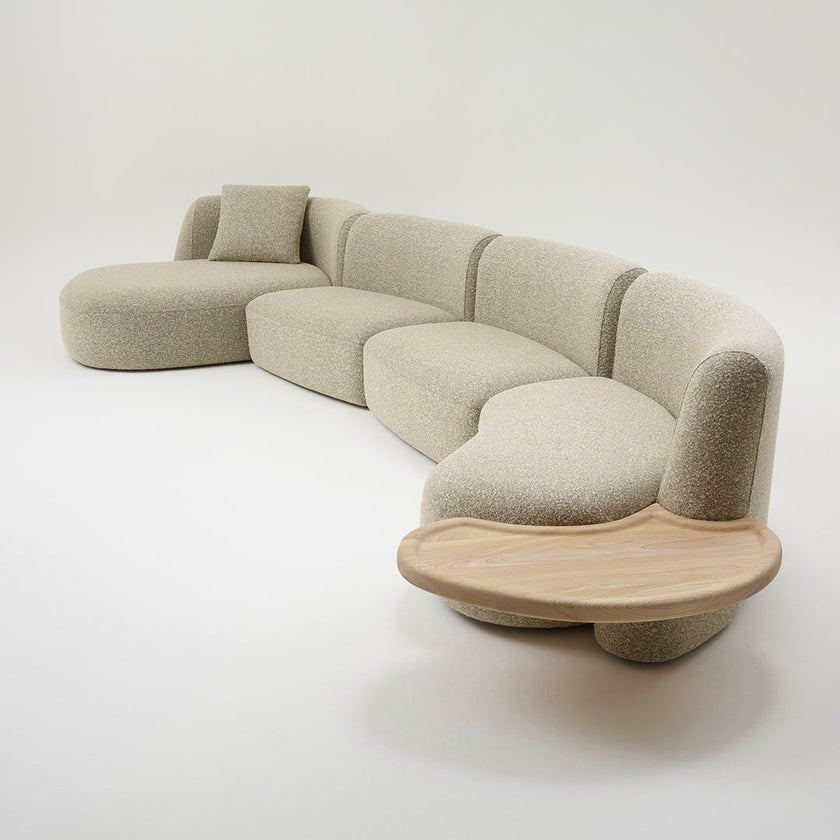 The philosophy of his company is to create bespoke objects with pure forms, sensuous lines and art-inspired sculptural quality. "From the very beginning I was closely connected with art, theater and scenography. I always excelled at drawing and making things. My experience in theatre paved my way into design. When one creates sets, one understands a lot about how people move on stage and interact with objects, space and light, and how, in turn, objects influence these actions". Hence the interest in materials that transmit light and the intricate balance between filled space and emptiness.
Delcourt's favourite material is wood. Its originality and versatility allow even the smallest details of the master's idea to be realised in the final piece. Regardless of the method of processing, assembly and pattern, wood reveals its unique character each and every time. It combines strictness with flexibility and freedom.
All pieces of Delcourt Collection are designed to meet the technical limitations of the manual processing of materials, and follow the complex and high-tech know-how that Delcourt possesses.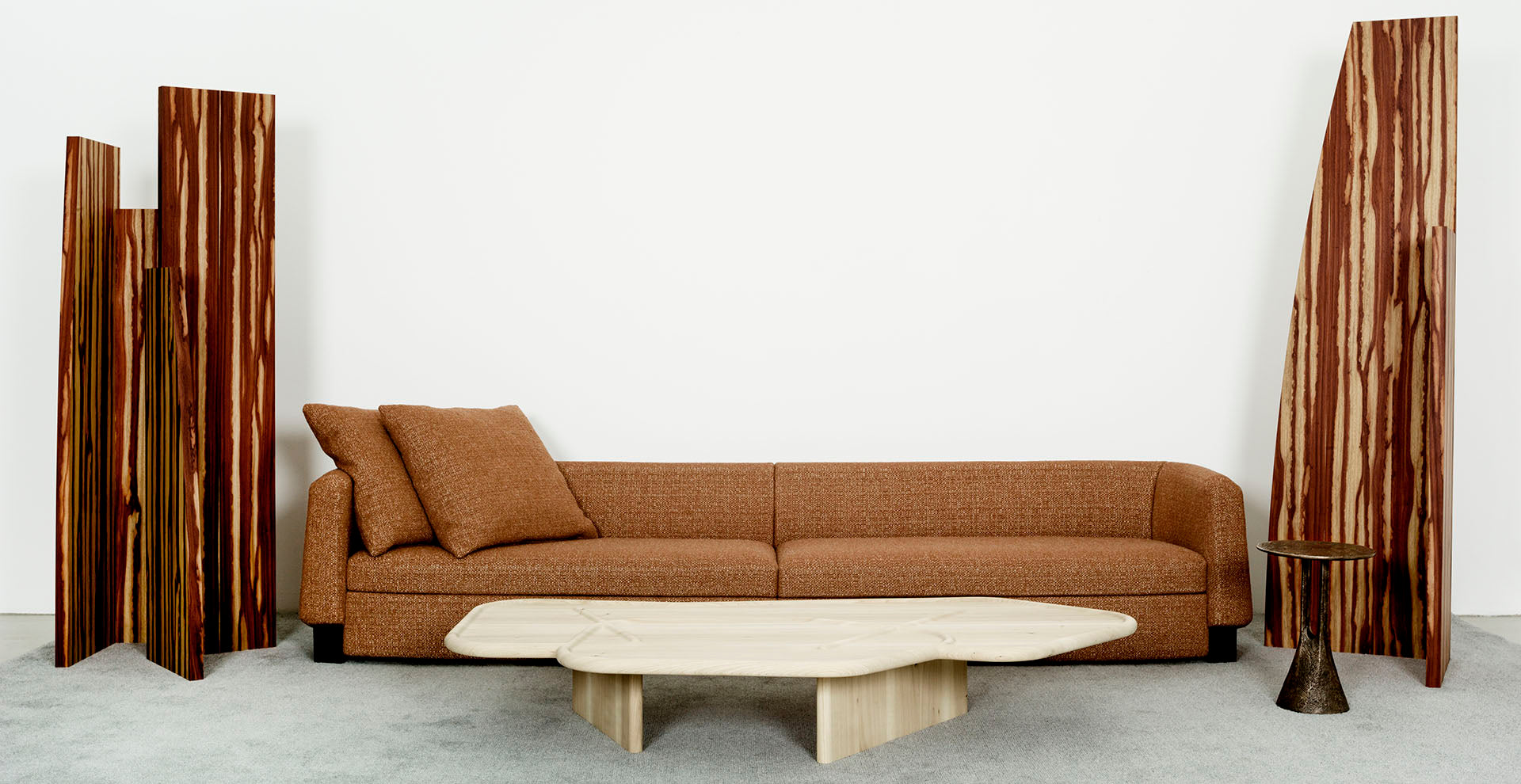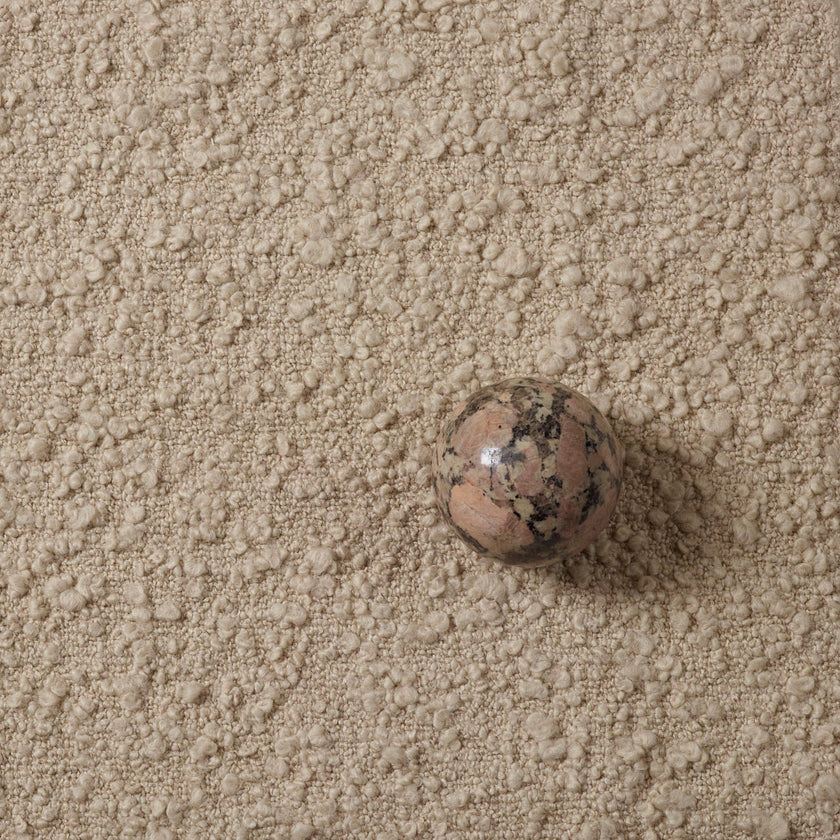 Christophe Delcourt is fascinated by the traditional handicraft and by the intricacies of textile creation. He always pays special attention to fabrics and has developed his own collection of upholstery with many nuances of textures, patterns and shades. When developing collections, the designer relies on the power of drawing and sketching.

This pursuit of the individual and the unique led to adopting a philosophy of an atelier. Bespoke items can be adapted to any space, be it a private living room, a boutique, an office or a hotel lobby. Thus, the author brings unique feel to any solution, making each project unlike any other. It gives a great freedom of choice for customers. A base can supports a round, square or oval top, a table top can exist in different materials, colours and textures (from wood to marble, from light to dark, from glossy to matt), a sofa has an endless choice of shape, size and upholstery.
This bespoke individual approach resulted in a library of samples with all existing finishes that allow one to personalise any product from the catalog.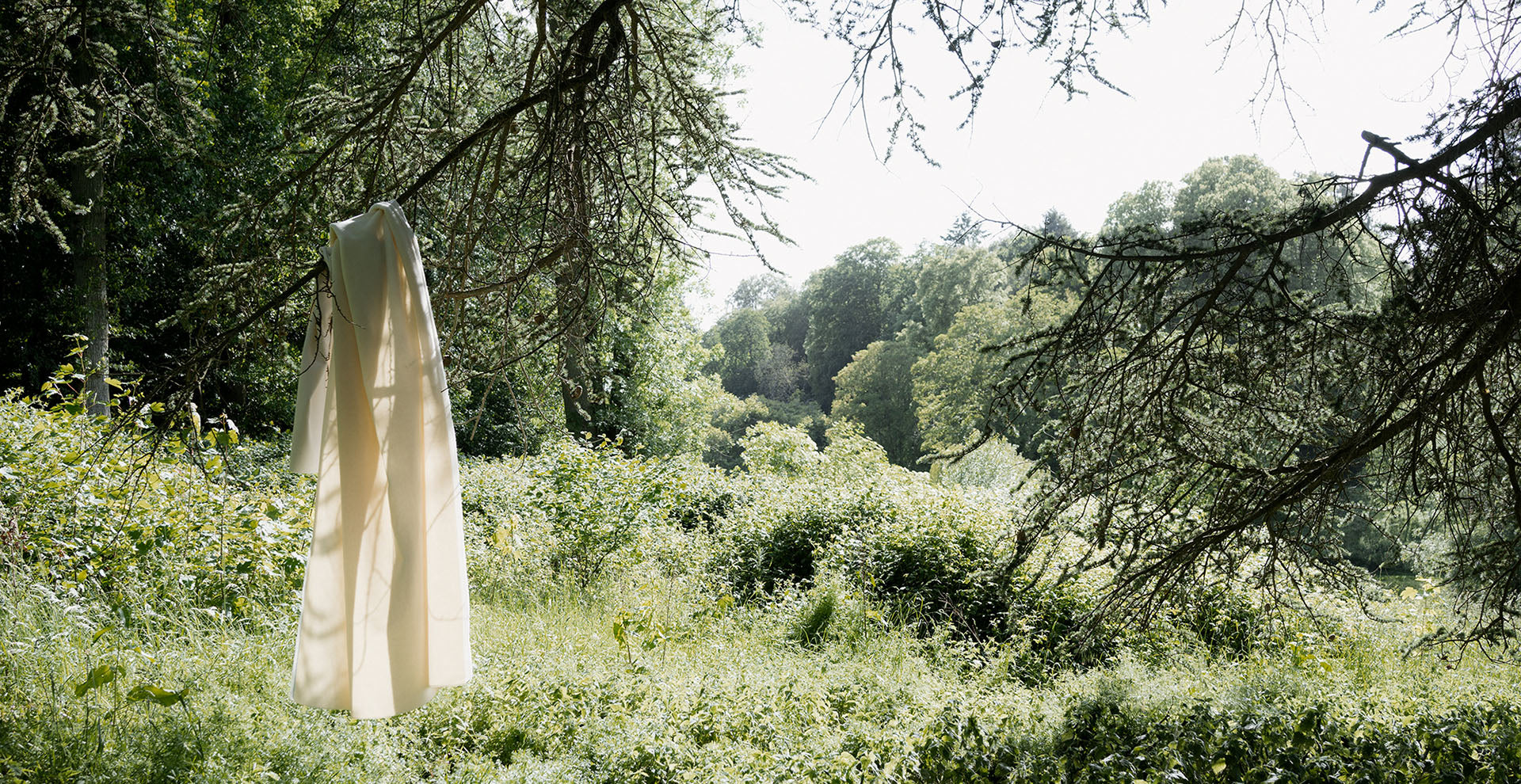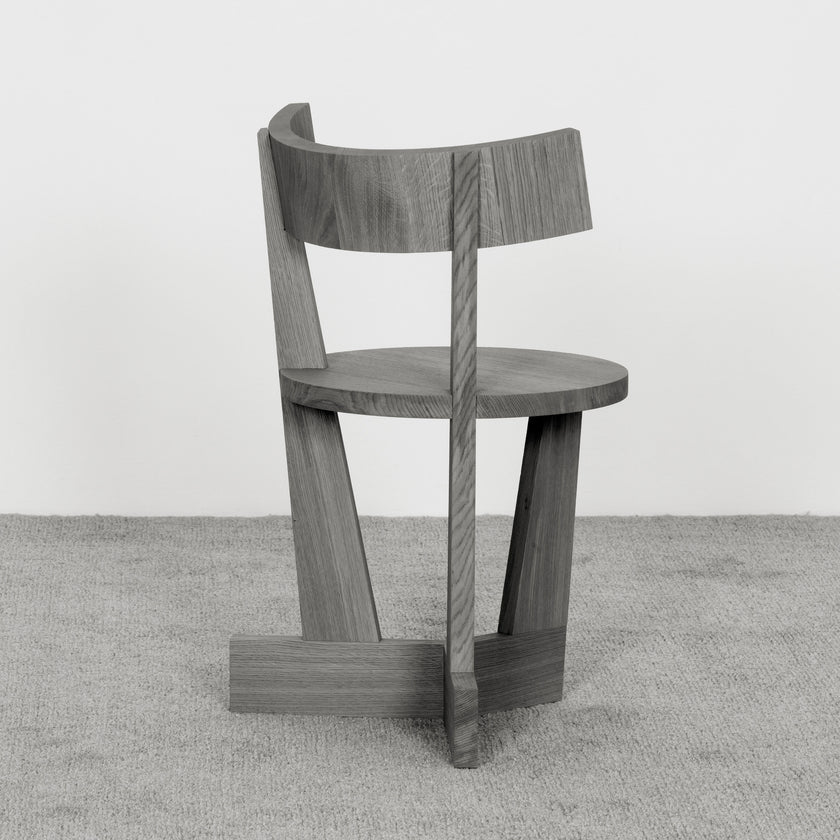 Booroom Gallery is the exclusive representative and dealer of Delcourt Collection and Collection Particulière in the Russian Federation since 2018. The beginning of the collaboration with Christophe Delcourt became a true landmark for the gallery. His designs became synonymous with contemporary French style due to their understated elegance and a special attention to materials and colours. This unmistakable elegance brought him worldwide fame.
The gallery is an ideal mediator between the artist and the client. Christophe Delcourt's team constantly explores function, form and materials in the atelier and tirelessly expands the range of unique items. Meanwhile, we help to select items from Delcourt Collection and Collection Particuliere from samples and catalogues. Observing the creative idea brought to life through materials is a breathtaking moment. Materials from a selection of over a hundred pieces created by sustainable standards by top cabinetmakers, ceramists, brass casters, upholsterers and masons. Projects are sketched in 2D and we can deliver the pieces of the collection anywhere in the world.
We also offer an "haute couture interior" service. This is a unique opportunity to explore a concept of luxury furnishing tailored after your individual tastes and wishes. This allows you to expand the boundaries of understanding the modern interior and create a special decor or design project together with the author of Delcourt Collection. In direct contact with the famous French designer, you have the unique freedom to shape your own living space. We offer unlimited possibilities, from the choice of surfaces' colours and material and any decorative finishes, to complete customization of the architectural space. We will create the perfect frame for perfect design pieces. This is a service where 3D images will bring to life the philosophy of French design and crafts.