Collection Particulière
About Jerome Aumont
About Collection Particulière
Jérôme Aumont (b. 1972) is the founder of the Collection Particulière brand, whose philosophy is to create a special, outstanding collection of limited edition pieces of lighting, furniture and accessories. Established in 2014, the company is well recognized by luxurious materials, bold shapes and decorative restraint. For his creations, Aumon collaborates with Gregoire de Lafforest, Dan Effet, Christophe Delcour, Dessuant Bone and many others.
Before creating his own brand, for many years Aumon worked in the publishing business as the editor of the leading French magazine Maison Français. His broad expertise in antiques, design and journalism led him to start his own business. Artistic principles behind all of his collections make them both diverse and complete. He calls his objects objets de nécessité ("necessary items") and brings their functionality to the fore, but the ideology of these everyday things, from vases, tables and sofas to paperweights, is far from ordinary. Sometimes things resemble totems; they look like archaic forms that have existed for centuries, embodied in precious materials.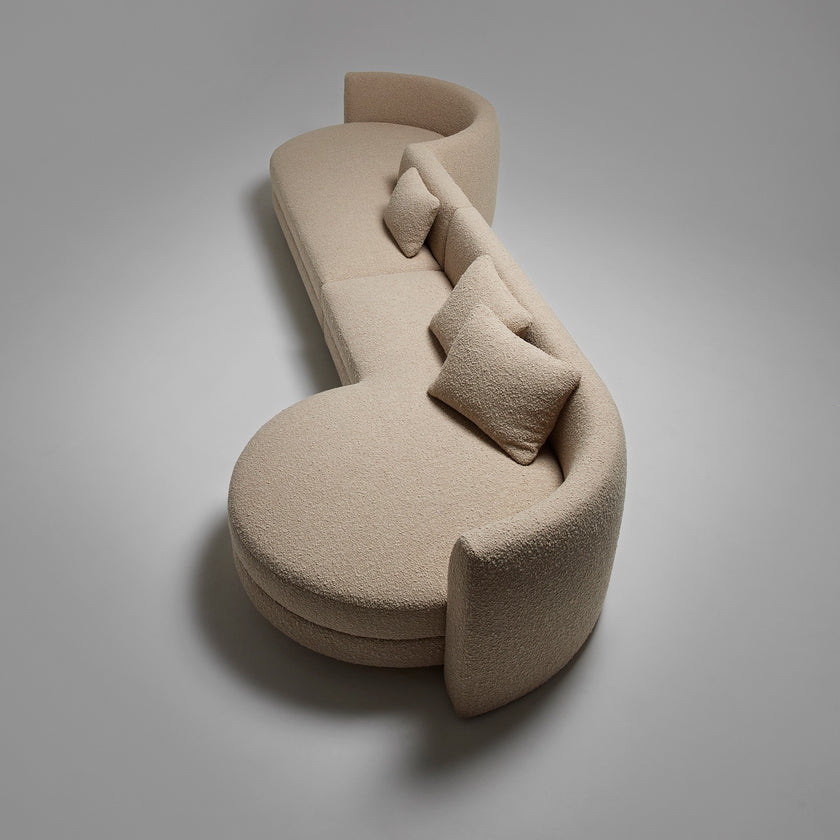 Most of the Collection Particulière items required mastering complex techniques. Each of them had different complicated production process, molding or assembly. The effort and time invested in the creation process (like many hours of manual grinding or a special type of firing) clearly show the desire to explore each material as much as possible in order to make it perfect.
Jérôme chose to work with noble materials like wood, marble, leather, brass, travertine and ceramics because of their character and ability to acquire great beauty over time. Skillful handwork can sometimes resemble industrial production in its perfection, but in most cases, it is the stunning skills of artisans. Aumon makes a point to supervise all stages of creation, from sketches to finished products, thus achieving ideal proportions and execution. For him, the aim is to make the same materials sound a little different with each edition. Unique combinations are born out of inventiveness bordering on excitement, willingness to experiment together with designers, and a great attention to the natural properties of materials.
According to Aumon, through the objects of the Collection Particulière, "a person is immersed in the environment of everyday life, where every item is seen as a sculpture, endowed with a certain message that does not immediately reveal its true nature." This is a series of invisibly connected, sometimes eclectic, pieces of strong character for passionate collectors and lovers of high design.
Download info