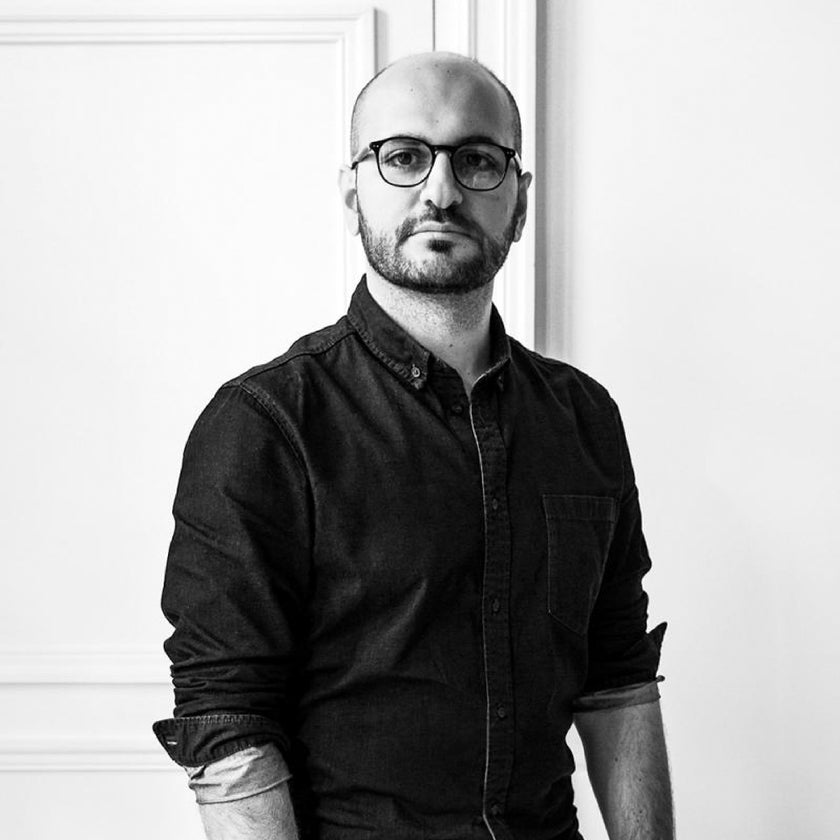 Charles Kalpakian was born in Beirut, Lebanon in 1982. After a long collaboration with the prestigious design firms OraIto and Christophe Pillet, in 2011 Charles opened his studio to develop original objects. Over the past decade, he has become a prominent figure in collectible design.
"I'm considering myself as an Artist–Designer who evolves in a multi—disciplinary world. The client doesn't see the differences between paintings, sculptures and collectible furniture. The trend was always Art in general. It's linked to our society and our way of life," says the artist.
His practice includes collaboration with leading galleries, exhibition institutions and museums, among them Design Miami and the Collectible exhibition in Brussels, where he showcased his 3D–wood experiments created during the lockdown.
The designer's style was influenced by his strong oriental identity, French craft traditions and urban contemporary culture. A pure visual language was born from this radical mix, reminiscent of calligraphy in space. Kalpakian relies on the laws of optical art and optical illusions, and expresses them through sophisticated objects. He rethinks the ideas of arts and crafts in a modern way, especially by using various materials.
"The material is the strong link to the creation process. It's very important to me to highlight my relationship between handcrafted, craftsmanship and industrial techniques. I explore different visual support techniques such as photography, 3D–work, writing, drawings and prototyping in my workshop. Sketching is the method that I use most commonly. I create a collection of furniture and object and it's very important to have a common plastic and aesthetic approach. Each shape and color are an echo to the collective memory of each person," says Kalpakian, "For me there is 2 materials, wood and stone. There is a duality and a connection. The warm and the cold. Both can be used in the CNC process and also in craftsmanship way. One can use it in projects of different scale".
About "Castle" collection
In 2022, exclusively for Booroom Gallery, Charles Kalpakian designed the limited "Castle" collection in white onyx and natural tinted ash. He also used travertine (shade "rosso") and Arabescato Orobico Grigio marble.
The largest object of the collection is a sculptural bench. The collection also includes a console, two side tables that double as seats, and a dining table. The key idea of ​​the collection is how various natural elements create a sculptural unity, a combination of vertical and horizontal. The power of a person in the center of an intellectual construct that can transform and create elements.
"I wanted to explore the relationship between men and architecture: they are upright, standing on their feet and strong enough to carry this sculpted wooden architectural beam. This collection is based on my approach to historical architecture.
Construction is the first thing we pay attention to in these items. The pillars are made of white onyx, they are like human muscles turned into majestic architectural columns. The geometrically shaped ash seat gives the impression of a futuristic wooden profile from another era.
The simultaneous use of stone and wood was a very difficult task. It was also necessary to create a new way of production that combines modern and artisanal technologies," explains the designer.
The design of the bench was the result of long and painstaking work. For several months, the designer was working on the ideal shape, and then selected the stone from dozens of shades of white onyx. The final choice is the one that is now displayed in the finished product. Limited edition of 8 copies.
Download info