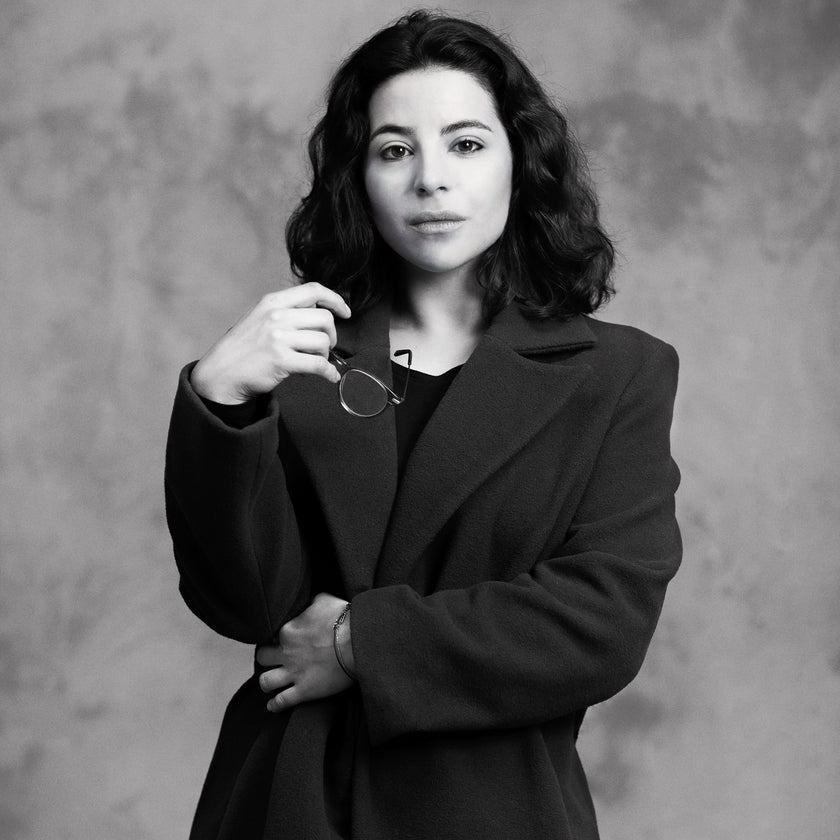 Roxane Lahidji was born in Paris in 1992 and grew up in atmosphere of freedom and creativity of the French capital before studying illustration and product design in Strasbourg (HEAR).
In her first year of study at the Design Academy Eindhoven, Roxane completed an internship with the Luma Foundation in the south of France, working with local resources and technologies. She was assigned to a "salt" project, and she loved working with this material so much that salt became not only the basis of her project, but also of all further work. So after graduating from the Social Design department, Roxane Lahidji developed her project ''Marbled salts''. She gave a second life to mineral salt by making it into an ecological material. For this project Roxane was awarded among the 100 best French international designers by FD100 price of the VIA and won the 2019 Bolia award. Recently in 2023 she was awarded by Wallpaper magazine with her Yubiwa side table amongst the ''best elements of surprises''. Her pieces are now sold, shipped and shown internationally in galleries and museums.
The Design Museum of Ghent, the CID Grand Hornu and the Musée des Arts Décoratifs de Paris notably acquired Marbled Salts pieces for their permanent design collection.
Roxane Lahidji is a social designer specializing in ecological material developments and applications. Her research focuses on achieving luxurious-looking objects and surfaces from low costs and raw resources. In this sense, she seeks to redefine the meaning of the objects she makes by balancing local and renewable resources, environmentally friendly production processes, and essential human values. With the deep concern of conciliating production and sustainability, her design uses disregarded or cheap materials brought to a new life, while twisting low-tech methods and traditional crafts techniques. She describes her practice as an alchemical journey by developing her own transforming and molding methods.
"I like to work with fluid materials as I don't feel in conflict with them, or bending/breaking them to take a certain shape. Since I started my studies with illustration and graphic design it is important for me to draw and make the object simultaneously, and it is part of my process", explains Lahidji.