«We are looking for a balance between the material and the emotional, between an idea and its implementation through rare craftsmanship»

Booroom Gallery was founded by Irina Budtseva-Vinitskaya in 2014. In 2016, her husband Maxim Vinitsky, a lawyer by training, joined the family business. The focus of the gallery is on art and collectible design of the 21st century, along with the pieces created by the world's leading artists, companies and young designers just entering the art scene.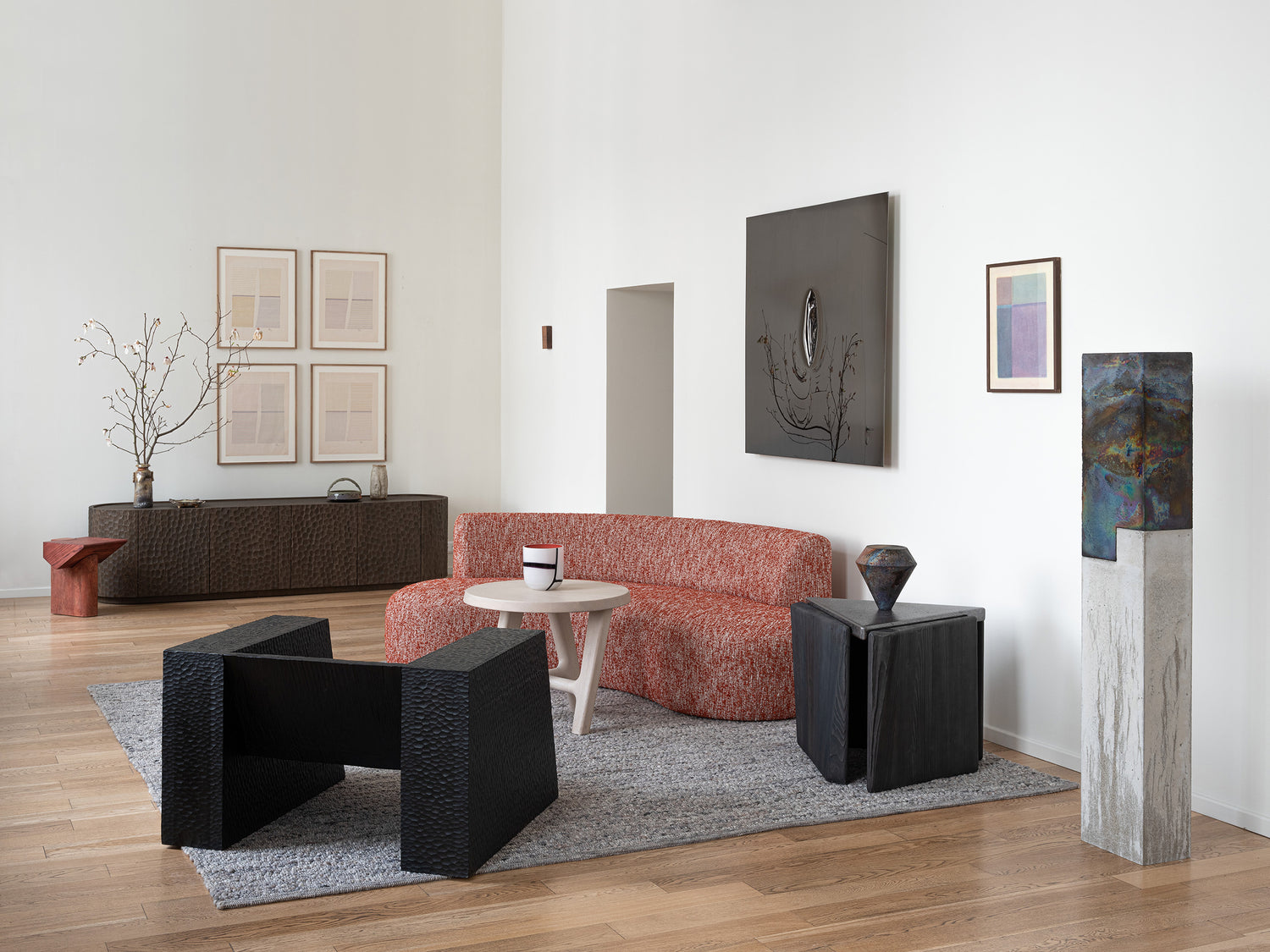 Our Services
01
ART and DESIGN CONSULTING IN CREATION OF COLLECTIONS
Our wide range of expertise has given us the confidence to offer clients the very best in private collections. We can form collections from scratch or add lots to an existing collection.
For any individual or company, owning an art collection is a milestone step, and we will help you acquire an aesthetically and commercially significant collection of art works and deliver it anywhere in the world.
02
To make sure that your living space reflects your lifestyle, we will evaluate the functionality and the key elements placement in your property. We believe that making your space work just right is the secret to a happy interior.
What we do is creating a vision. We combine functional requirements with the desired aesthetic ideal for an ultimate concept. Our priority is the quality of materials, objects and art objects filling the place where you live and work.
We can decorate any room, be it public interior, company or private office, highlighting its purpose and functionality. Like the rest of our services, it is worldwide.
03
Our «haute couture interior» service is a unique opportunity to explore a concept of luxury furnishing tailored after your individual tastes and wishes.
We create exceptional spaces worldwide, combining relevance with timeless elegance. Each project is approached individually, based on the quality and origin of the materials used, as well as the rare techniques and know-how of the craftsmen we work with. This allows us to expand the boundaries of understanding the modern interior.
04
INDIVIDUAL SELECTION FROM DELCOURT COLLECTION AND COLLECTION PARTICULIERE
Booroom Gallery is the exclusive representative and dealer of Delcourt Collection and Collection Particulière in the Russian Federation since 2018. Continuing the highly customized approach, Delcourt Collection, together with Booroom Gallery, offers a complete interior design service including furniture placement and decoration (selection of furniture, accessories, lighting, curtains and art objects).